100% Recommend this company. My boiler stopped working, the MP Gas and Plumbing Engineer fixed the problem fast and at a low cost.
Very competent engineer who explained every detail of the job. Extremely tidy and punctual and quality of work couldn't be faulted. I will definitely be using MP Gas and Plumbing's services again for an annual boiler service and any other boiler related issues.
After a quick check online, called MP Gas for an emergency repair of our boiler. He doesn't rush the job, takes time to explain and charges are reasonable! Will definitely use MP gas and plumbers again.
Worked efficiently solved problem boiler was in a bad way. Will always use MP Gas and Plumbing for heating and plumbing in future!
Came out the same day to fit our Hive thermostat, was quick, efficient, very polite and helpful I would definitely recommend.
I would highly recommend this company. He came to my rescue when my boiler broke and I had no heating or hot water. The engineer came within a few hours and fixed the problem.
First class service, arrived on time, would recommend this company to anyone looking for boiler repairs.
Absolutely first class service by MP Gas and Plumbing. Would definitely use them again in the future if any issues arise.
I would recommend this company. My boiler was losing pressure resulting in no heating or hot water, Engineer fixed the problem quickly and explained what the problem was.
Every landlord is required by law, under the Gas Safety (Installation and Use) Regulations of 1998, to make sure that all gas or LPG appliances, fittings and associated flues installed in their rental properties are safe.
If you are a landlord, the easiest way for you to make sure that you are meeting the necessary requirements, is to book an annual gas safety check for all relevant appliances, by a Gas Safe registered engineer. At the end of this check, you will receive a Landlord Gas Safety Certificate (also known as a CP12 certificate), which lets any potential tenants know that you are fulfilling your legal obligation for gas safety in that property.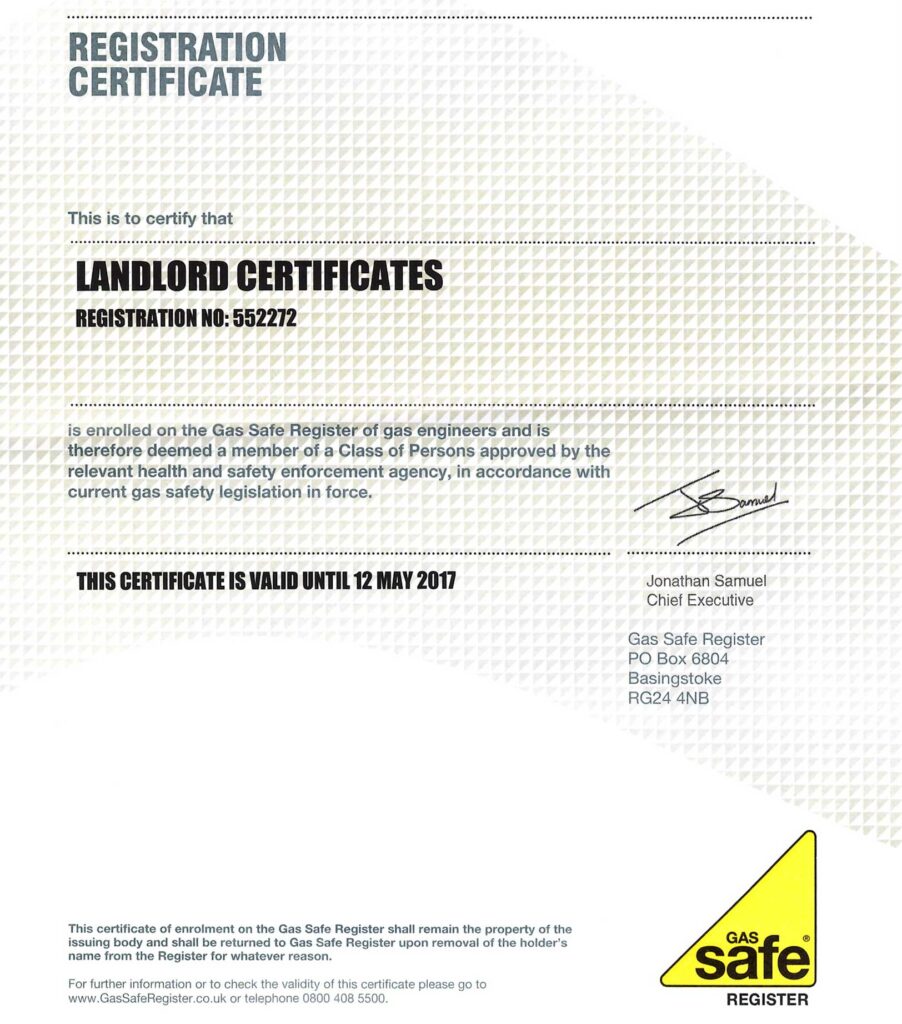 What Does a Gas Safety Check Involve?
There are a number of gas safety measures that landlords are legally responsible for, however, by ensuring that an annual gas safety check is carried out and an up-to-date CP12 certificate is issued, you can ensure that any gas appliances in that property have been thoroughly checked. 
A gas safety inspection should always be carried out by a Gas Safe registered engineer. The check will take around one hour, during this time the engineer will:
Run a 'gas tightness' check on all gas appliances, to check for gas leaks.

Check that there is adequate ventilation in rooms that contain gas appliances.

Test the safety mechanisms in the appliances, to make sure that they are working.

Carry out a visual inspection of all appliances. 

Check the burner pressure and gas rate, in accordance with the manufacturer's instructions. 

Test the standing and working pressure of the boiler (if test points are available for this).
After the safety check is complete, our engineer will provide you with a landlord gas safety certificate (or CP12 certificate).
This document should be held for at least two years after the date of the service, and a copy should be given to any tenants that live in the property within two weeks of the service being completed.
Single Appliance
Gas Safety Check on a Single Appliance with Certificate
Additional Appliance
Gas Saftey Check per additional appliance